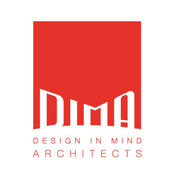 DIMA | Design In Mind Architects
| | |
| --- | --- |
| | DIMA | Design In Mind Architects |
Commented: Facade ideas
If you make the garage roof appear horizontal/flat from the front without any eave or visible roof, you will notice a huge difference... This could be a flat roof and box gutter to the garage, which w...
Commented: Hallway width
It is hard to tell without any references, but it would be approximately a 1400 wide passage. Could be a little more (1500, 1600).
Commented: Exterior architecture
It is a great house BJP. If you were looking to modernise the first two things I would suggest are updating the landscaping and the portico over the front entry. The portico is currently a very low p...
Commented: Building on acreage to lock up
Hi Anna, Some really good advice from others, and it does sound like you should consider the custom home path, rather than look at packaged house designs. Undercover Architect's blog has some info spe...
Commented: Extension ideas and plans
Just to stick up for building designers & architects quickly, like every profession there are a mixture of good and not so good. There is also no reason you can't have both designer/builder involv...