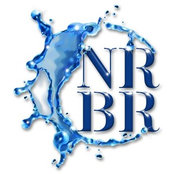 Northern Rivers Bathroom Renovations
| | |
| --- | --- |
| | Northern Rivers Bathroom Renovations |
Commented: Flooring for over tiles
You can lay tiles directly over tiles. With the concrete look on trend at the moment, there are many concrete look tiles to choose from. I know you have said the original tiles are in excellent condit...
Commented: Bathroom transformation
Even if a bathroom looked okay I would still consider renovating a bathroom that's 20+ years old. Waterproofing in wet areas was not very thorough back then and quiet caveman quality compared to today...
Commented: Splashback help!
If you do decide to remove the mint splashback here's a handy tip. First cover the whole glass area with contact. As the glass splashback is removed all the shattered bits will stick together on the c...
Commented: TILE RE-ENAMELLING: Does it last long
Hi I would be hesitant to resurface or paint over tiles, even wall tiles. It may look good at first but from our experience, it doesn't last. I would keep saving and have the bathroom retiled properl...
Commented: Bathroom layout
Option 1 is great, it gives you the option of an open / screenless shower which is very on trend these days. Also, disabled & elderly friendly which is important if you have elderly/ disabled peop...
Commented: Yay or Nay? Mirrored splashbacks
The mirror splashbacks look fabulous. If you're a neat person then it can really help with making the kitchen appear bigger than it really is. On the other hand if your a person who always has clutter...
Northern Rivers Bathroom Renovations
updated their profile
March 11, 2019