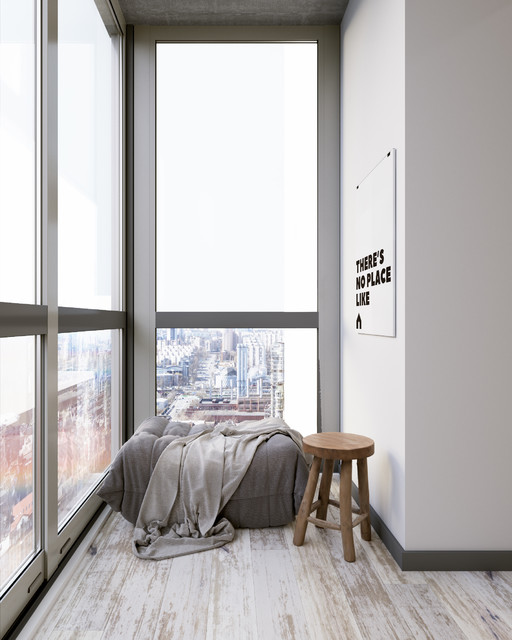 Crazy Loft
Scandinavian Sunroom
Design ideas for a small scandinavian sunroom in Other with a standard ceiling and grey floor. — 
Houzz
What Houzz contributors are saying:

Tailorly, Professional Home Organizing added this to How to Create Healthy Habits at Home
15 March 2020
Down timePlan time to unwind in an uncluttered space. Time reserved just for ourselves is good for the soul, but it can be hard to find room for it in our schedules. When my children were little and I had the rare moment to myself, I would waste time trying to decide what to do – clean the house or exercise, read a book or grocery shop in peace – and end up not doing much at all.I recommend you schedule time in your calendar for yourself and respect the appointment as you would any other. I also recommend deciding ahead of time how you'll spend your 'me time' so you don't fritter it away trying to weigh up the possibilities.Make Your Bedroom a More Joyful Space

Pauline Morrissey added this to 6 Styling Tips People With Anxiety Will Appreciate
3 March 2017
5. Dedicate space for solitudeOne of the main things people with anxiety tend to worry about is how they are coming across to others; this is why it's crucial to have space at home to spend time alone in. "Solitude allows you to reboot your brain and unwind," says American author and psychologist Sherrie Bourg Carter. "Constantly being 'on' doesn't give your brain a chance to rest and replenish itself." Create a reading .corner, or a room with a specific relaxation purpose or simply close the door.Tip: Create a nook where you can spend some quality 'me time'.
What Houzzers are commenting on:
L F added this to Small Ideas
13 January 2021
Maybe in a bedroom, off a hallway. Looks like you need a high-rise flat with views across Brooklyn, but hey.
Sunrooms with Similar Colours