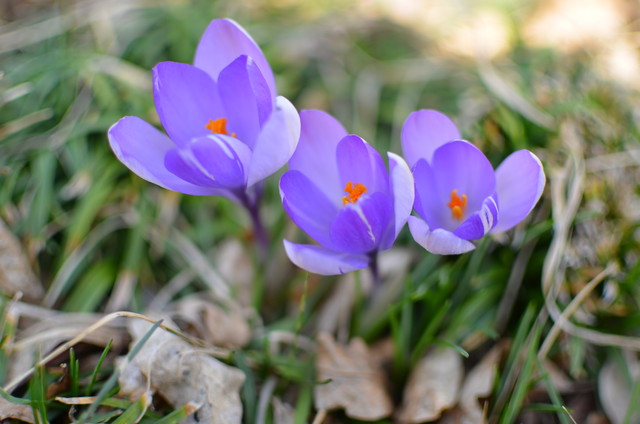 Crocus
Traditional, Philadelphia
Garden Photos by Amy R. K. at Nest for All Seasons Blog
Design ideas for a traditional home design in Philadelphia. — 
Houzz
What Houzzers are commenting on:

Zetterman Garden Design AB added this to September: Vad du kan göra i trädgården denna månad
12 July 2015
Plantera så mycket du bara orkarFrån perenner till buskar och träd, september är en bra månad att sätta de flesta växter eftersom den har fuktig luft och fuktig jord och det fortfarande är gott om tid för etablering innan vintern. Fortsätt också att dela perenner. Gnagskydd kan sättas kring träd, framförallt fruktträd, så är det troligare att de får vara i fred. Planera för vårens lökfrossa och sätt krokus, pärlhyacinter, vintergäck, narcisser, allium, vårstjärnor och gödsla gärna med lite benmjöl. Tumregeln är att löken ska ner lika djupt som lökens dubbla storlek. Tulpaner som blommar tidigt kan sättas nu och är lämpliga i de trädgårdar där rådjur inte passerar. Risken är i annat fall stor att tulpanerna avnjuts innan de hinner att slå ut.BERÄTTA!Vad gör du i trädgården den här tiden på året? Har du några bygg- eller planteringsprojekt på gång? Dela med dig nedan!

Sasha Dee added this to sasha_dee's Ideas
1 March 2013
Crocuses look fabulous planted under deciduous trees and bushes, bringing a shot of color to these blank spots in the garden each spring. By the time your shrubs leaf out, the crocuses will have received enough energy to prepare for next year.