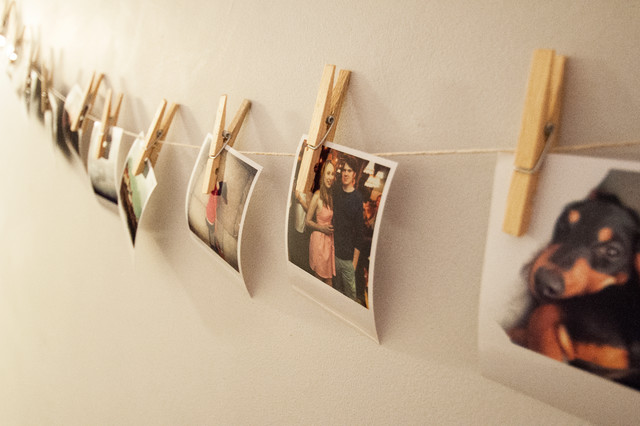 North London Flat
Eclectic , London
Photo: Amelia Hallsworth © 2014 Houzz
Inspiration for an eclectic home design in London. — Houzz
What Houzz contributors are saying:

Jo Simmons
added this to
Fast and Fun Living Room Updates on the Cheap
Personalise with photosSnaps of your family, holidays and pets instantly add personality to your living space. No need to frame them, either. The most inexpensive and immediate way to display photos is to peg them directly to a length of string.Here are a dozen more ways to display your favourite photos

Cathy Rebecca
added this to
British Houzz: Hopeful London Flat Seeks Love in the City
A series of Polaroid photos run up the stairs, giving guests a warm welcome. The Polaroid camera was a Christmas present from Ben to Rachel last year, and some of the photos are printed from her mobile phone using the Printit app.
What Houzzers are commenting on:

Mayank Rao Shelar
added this to
mayank_raoshelar's ideas
less cost and good looking easy and affordable .

aprilfongkuo
added this to
aprilfongkuo's ideas
3. Drop a line. This technique has been popular with the do-it-yourself crowd for years because it's so easy to set up and update. It's also one of the more affordable ideas on this list. All you need is a clothesline, some clothespins and your printed photos. Attach each end of the line to a wall and clip your keepsakes to it.Now you can mix and match your photos as often as you like.