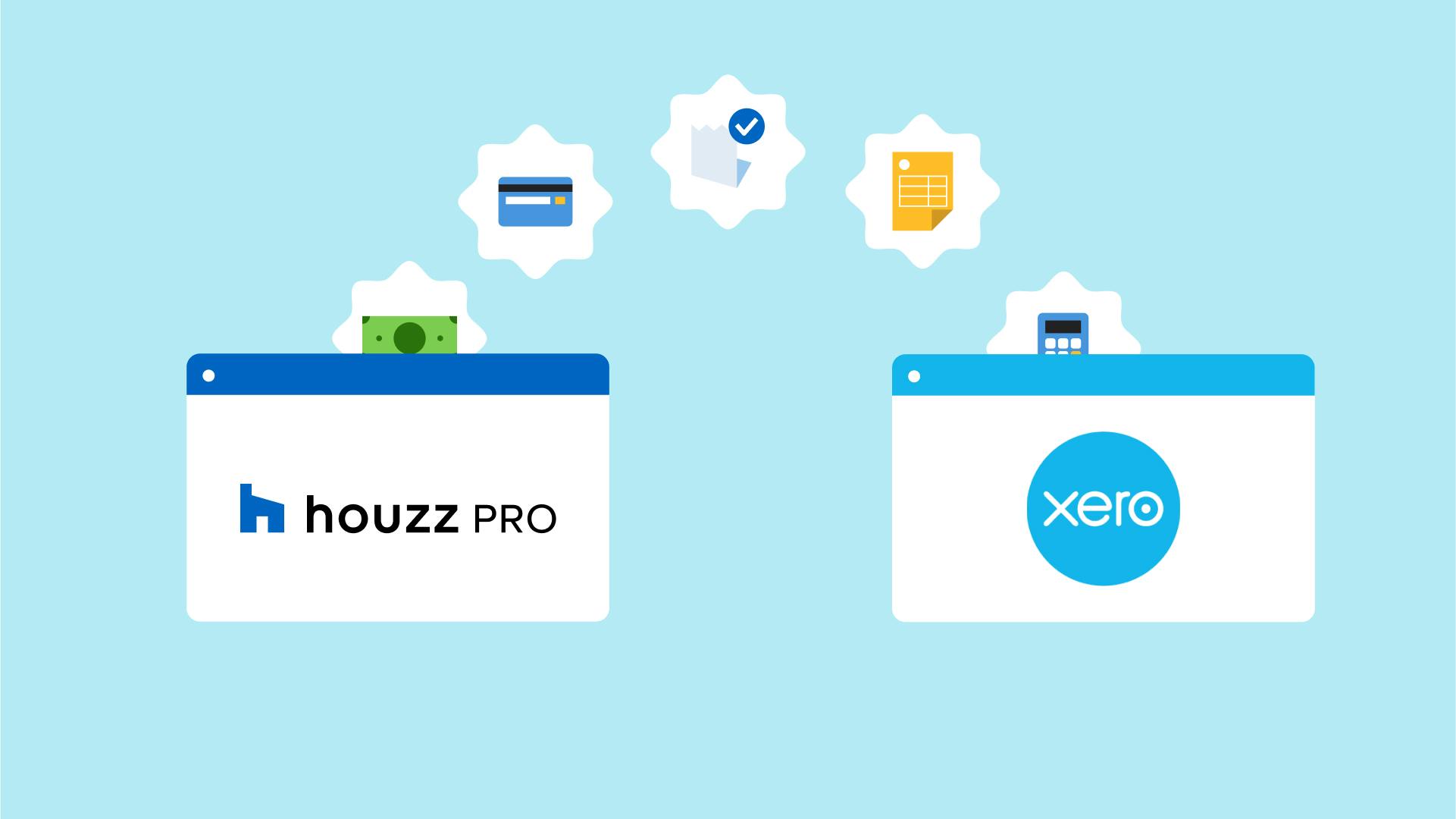 You're probably familiar with, or already using, Xero. Houzz Pro software easily integrates with Xero, pushing key information to your accounting system to help you avoid mistakes, save time by ending double-entries, and get your systems aligned.

The Houzz Pro-Xero integration allows you to easily sync your estimates, invoices and payments from Houzz Pro to Xero. This ensures that all your client-facing documents and payments are automatically added to your Xero account, and eliminates the need to do double entry between the two tools. With the Houzz Pro-Xero integration, you can configure your chart of accounts to control where the data will be pushed into Xero, and easily solve any errors using our built-in error centre.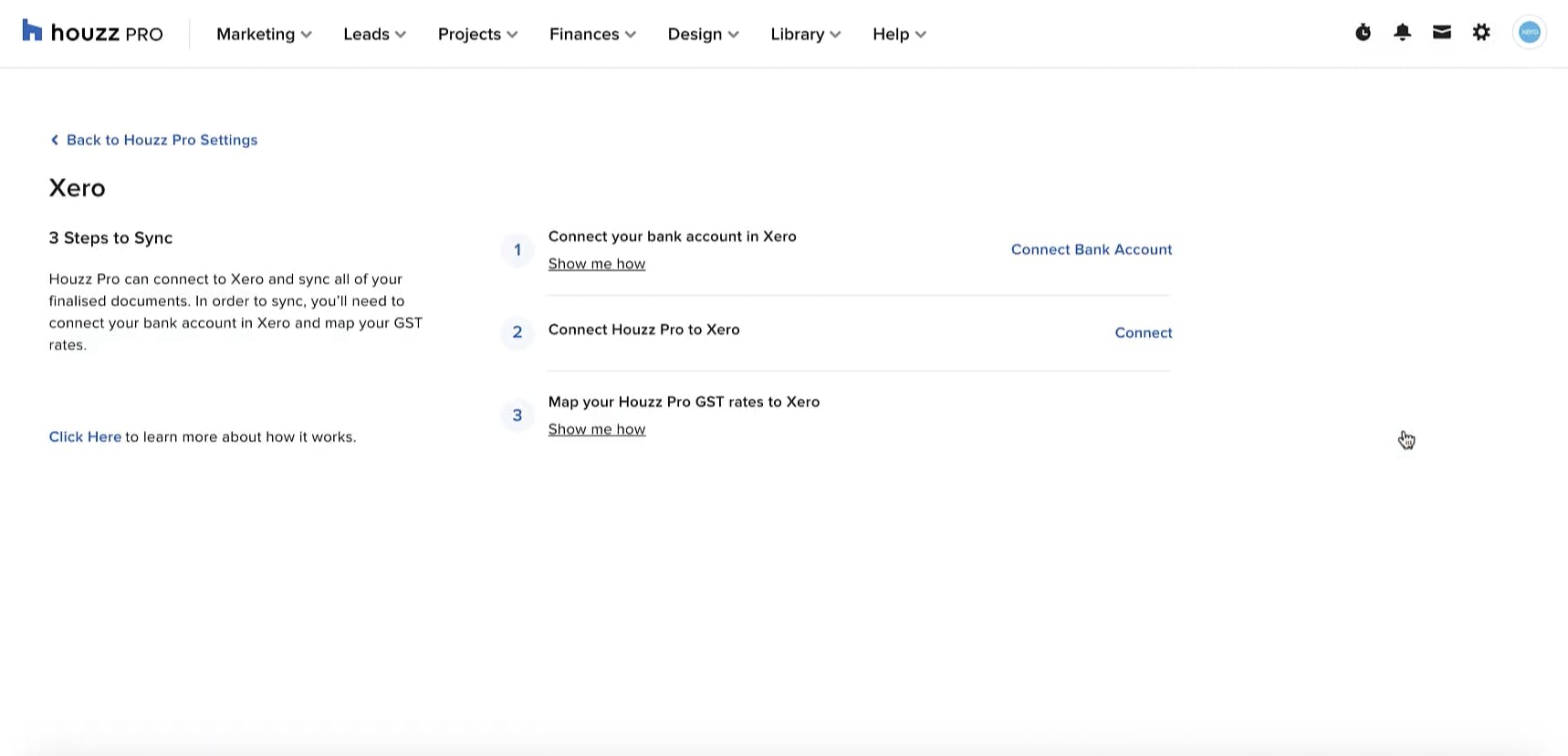 Houzz designed the integration to be simple and clear:
One-way sync from Houzz Pro to Xero: Pros manage their business in Houzz Pro, their accountants then work with that data pushed to Xero.
Easy setup and connection: No need for complicated support to connect or sync your data.
Automatic data push: finalised data is pushed over automatically (approved estimates, invoices and payments)
Built-in error centre: Houzz Pro surfaces any unsynced documents and offers solutions to solve core problems.
The ability to sync Houzz Pro data to Xero is a premium feature and is included with every subscription to Houzz Pro, at any level.
Follow these simple steps to setup your Houzz Pro-Xero Integration:
Ensure you are logged into Houzz, and click on "Your Houzz" in the top right corner
Select Houzz Pro Settings from the menu select "Account", and the click on the "Xero" tab
You'll now follow the four easy steps on the Xero setup page and start syncing (steps are also outlined below).
What's synced to Xero:
Houzz will push over estimates, invoices, and payments to Xero, these documents will be pushed automatically when they are committed:
Estimates - estimates are pushed when they are approved by the client.
Invoices - invoices are pushed when they are sent to a client or a payment has been logged on them.
Payments - payments are pushed when they are logged through the system.
Already a Houzz Pro customer? See our detailed support article here.