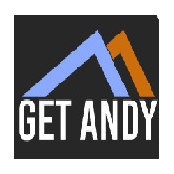 | | |
| --- | --- |
| | Get Andy Building P/L |
Commented: What do you think of floating boards in a kitchen?
Hi Shirley, hope you love your new kitchen. Whether to put the cabinetry over or not will depend on the type of floor you are putting down. If you are putting down solid overlay or round and groove, ...
Commented: Scotia on floating floor... hot or not?
Scotia would not be my choice either! In kitchens the trim/bead is a dust and grime gatherer and just makes the task of cleaning that bit harder. I use a second/new kicker to cover the gap and tuck t...
Commented: Laying floorboards before/after kitchen install?
You are correct, it's a totally different process with floating floors. You need a solid base for them to be laid on such as yell tongue. The kitchen is installed first without the kickers and the fl...
Commented: Tiling patch job advice
If you are in Melbourne, I suggest you contact Keith Flagg Tiles http://www.keithfaggtiles.com/ If they are still around he will have them. You will also have to consider what you do with the cut til...
Commented: Stair safety (toddlers)
May I suggest that you look up the NCC Volume 2 which specifies the safety design parameters for stairs and balustrades. Any new work done on stairs and balustrades must comply with the code. You need...