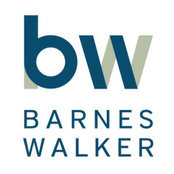 Barnes Walker Ltd - Landscape Architects
| | |
| --- | --- |
| | Barnes Walker Ltd - Landscape Architects |
Commented: what trees are used here?
Hi Lisa, Thanks for the question, they are certainly beautiful trees. The ones in this photo are Platanus x acerifolia in 'Parasol' form. We sometimes call them umbrella trees. You can get other tr...
Commented: hello. what is the yellow plant.
Hi, thank you for the question. The plant is Phlomis russeliana, also known as Turkish Sage. It is a beautiful and very useful plant. It is great at suppressing weeds, has a long flowering season (Ma...
Commented: Which plant is this?
Hi Leonie, thank you, we love it too! This picture has been clicked on many, many times. There are in fact two climbers on the wall. Left and right of the gate is climbing Hydrangea, Hydrangea petiola...
Commented: Wo kann ich ein solches System kaufen?
Hi, thanks for the question. The framework system is from a company called 3si, they specialise in stainless steel products, so not sure if they would do an alternative colour? This is where we buy fr...
Commented: Tree/bush ?
Exactly! Make sure you install good drainage and watering for them though and an outside socket at the back for the Christmas lights. BW