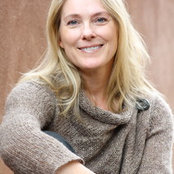 | | |
| --- | --- |
| | edit, fluff, & style |
Commented: Listing your home as "For Sale by Owner"?
I am a Realtor, as well as a designer. I pride myself on being professional, attending to my clients' needs, and working tirelessly on their behalf. One of the comments on this thread addresses one i...
Commented: Bath
With a height of under 24", I would guess that it is wall mounted.
Commented: ceomom1160@aol.com
Sara Hamilton, do you by any odd chance still have your's? I'm quite a long way from you -- South Carolina. But I never expected Ikea to stop making these....
Commented: I would like to know where is the vanity mirror from.
I am guessing this is the Ikea Mirrored Medicine Cabinet - available in a variety of sizes. Also most likely an Ikea vanity. Very narrow - but they altered the plumbing a bit by perhaps extending an a...
Commented: where r couches from
Hello and thank you for your question. We found the Chesterfield sofas at HD Buttercup in Los Angeles. No manufacturer name. They were on sale - they were perfect for the space - and I'm glad you like...
Commented: POLL: Biggest Neighborhood Noise Issue?
In town, I would have to say it's our neighbors behind us who put their barking dog outside in the evening - and don't bring him in until 10, 11, sometimes later. We wonder why he doesn't bother them....