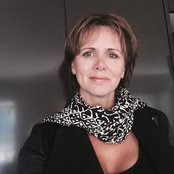 Creative Elegance Interiors Pty Ltd
| | |
| --- | --- |
| | Creative Elegance Interiors Pty Ltd |
Commented: Where can i get that ironing board from?
Hi, this product forms part of the custom range from joinery specialist (installed in a drawer). I believe it is a Haefle product. Look online at their product range.
Commented: Ash finish
Hi and thank you for your inquiry. We did a clear coat, satin oil based finish on the Vic Ash custom screen with stainless rods. The lights were purchased from Sokol (purchased a few years ago so un...
Commented: Colour of wall and cupboards?
Hi Jill in the laundry on this project we used 1/4 strength Dulux / Grand Piano in walls and Dukux / 1/2 strength Natural White on ceilings and cornices and timber (skirts/internal doors). hope this h...
Commented: Wood floor
Further to the above... the timber specie is QLD spotted gum (rather than NSW). QLD Spotted Gum has more variation and, in my opinion, a bit more interest than the NSW version (which looks really nic...
Commented: Colour challenge
Thanks. Based on earthy tones In your Splashback and bench top the cabinetry colour appears quite overpowering. How about 1/2 strength Dulux ecru which works with the other tones in the space (incl t...
Commented: What splashback??
I agree with Designer's comments to use mirror however you have to be careful with the period of home and whether the reflection in the splashback is actually worth looking at i.e. if mirror opposite ...