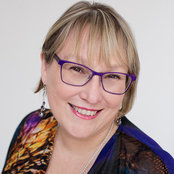 Creative Style Interior Design
| | |
| --- | --- |
| | Creative Style Interior Design |
Commented: I need your HELP with Reno Floor Plan!
There's a lot of options you could explore. If you haven't already, I'd suggest to work with a professional who can come into your home to give you an expert opinion and, make sure you achieve that f...
Commented: Help with small, awkward dining space
Hi Lauren given how small the space is a mirror on any of your walls will help. Then put some artwork on one of the other walls for some 'colour and pattern'.
Commented: Can anyone help with some lighting tips please
Hi Kristy as your dining table is going to be not only in close proximity to the kitchen but running parallel to the island I would decide whether you want pendant lights over the island or a pendant(...
Commented: Too much space either side of fridge?
I think adding filler panels or the like will look like a 'bodgied-up' fix. You may eventually buy a larger fridge in which case you'll be grateful you have the space. I'm sure your friends and famil...