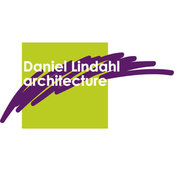 Daniel Lindahl Architecture
| | |
| --- | --- |
| | Daniel Lindahl Architecture |
Commented: Should we knock down the wall in our lounge room?
Opening up the whole space, and especially the kitchen end with a big island bench would improve this house a lot. Also, consider your lifestyle - how often do you need both a dining room and a meals ...
Commented: Bathroom and ensuite layout dilemma
Hi Pummers, no architect worth that title would ever just provide a default plan. The architect's JOB is to discuss your needs and wants with you and work that into the design, often through a number ...
Commented: How should we decorate our corridor?
Shweta, bear in mind that in a narrow hallway people will not be able to stand back and take in a large painting. A series of smaller ones that can be viewed at close range, maybe even telling an inte...
Commented: 1950s house in urgent need of street appeal
Carolina, The something wrong that you sense but can't quite put your finger on is the porch roof. You need a roof there, but the front of it is covered by planting so you come in from the gable side ...
Commented: Bedroom & ensuite design help needed
The greatest problem for you is making new drainage points in an existing floor slab. Its not just the slab itself you need to break through, it's the footings in the outside wall, with underground dr...