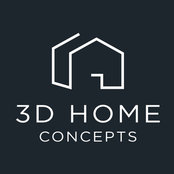 | | |
| --- | --- |
| | 3D Home Concepts |
Commented: Floorplan Advice
Hi Trent Few issue i can see, giving a SA persons view. 1. The builder you have builds lovely homes, i'd stay with them if possible. 2. Angle vale is on the plains and gets very hot. 3. We will assume...
Commented: Floor plan feedback needed
While not scaled maybe this sort of layout, could be reworked a bit to achieve desired result.
Commented: Should we remove Spa Bath?
This is just scary, that picture could be our ensuite expect for nib wall. Interestingly we are people who would use it at least twice a month for last 24yrs but we have beautiful country view thru pi...
Commented: Help with an odd kitchen space!
Great thought Nancy, was along the lines a was thinking but maybe a bit of swap ends use. And theirs nothing to stop you from having a loo in the same line as cupboards, just need a cavity sliding doo...