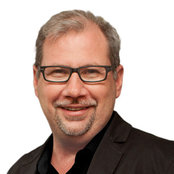 dion seminara architecture
| | |
| --- | --- |
| | dion seminara architecture |
Commented: driveway colour
I would actually go with a light colour in between the wall and trim colours or a mix so it looks like exposed aggregate on the drive . You could possibly use an epoxy product with a paint flake in i...
Commented: Corten Panels On Decking Yes/No?
I would solve the problem at the fence line. A council relaxation will probably be needed to have the fence higher than 1.8m and in most places you can extend up to at least 3m high. You can use a mul...
Commented: Brisbane Housing
Hi Jan, If you're still looking for more information, here's a few blogs we've written that we hope you or your daughter and her partner find useful. Top 3 tips to consider when purchasing a property ...
Commented: Help.. My house looks like a one eyed monster!
A nice vertical screen with thin battens in timebr or aluminium running from above the window to the floor level would be perfect and possibly another element running horizontal from about 300mm above...
Janette Suter
reviewed
dion seminara architecture
March 11, 2019