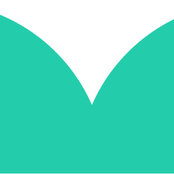 | | |
| --- | --- |
| | Eco Building Services |
Commented: Ways to cut costs
Im so sorry to read this CC. It is a scenario we see all too often. Unfortunately there are so many people trying to cash in on the building industry and often these people have little to no experienc...
Commented: Large cracks in ceiling
hello BDB A plasterer or painter can patch it and paint it and it will be as good as new - for about 1 week Have you noticed the cracks getting bigger? What area are you in? has there been unusually w...
Commented: Load bearing wall or not ?
hello HU The third photo shows diminishing trusses sitting on a series of main trusses. Its hard to see what these trusses are connected to however by the looks of it I would say this wall is def load...
Commented: bathroom tiles - textured or plain white tile?
Not talking about the tiles olldroo, as much as the grout. Unless of course you use dark grout with your white tiles, but then thats personal preference. As is using white tiles on the floor - Thats w...