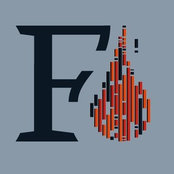 | | |
| --- | --- |
| | Feature Fire |
Commented: fireplaces advice re types of wood fireplaces
All materials will work for you, so I would base your decision on what you prefer the look of. That being said each can look good or not so good. Cast Iron or corten steel will likely be more expensiv...
Commented: Gas Log Fire, Real Flame Element 1200
There is a difference between 'is it safe' and 'is it compliant'. Nothing is 100% safe, things are only ever 'safe enough' to allow reasonable use. Gas appliances such as your fireplace are required t...
Commented: What I do to improve my backyard and side of house
I think the side of the house could make a cosy little area for a fire pit, but I am biased i guess :) Fire up against the wall, add a few outdoor couches, some pot plants and you are away.
Commented: Raw fire place and TV frame
I definitely recommend having at least one side reserved for firewood - it keeps it all way neater than having a holder or basket for your firewood. Instead of just rectangular cut outs for the firewo...
Commented: What to do with this backyard
It can be a curse in disguise having such a blank canvas to start with - you have so many options. I suggest starting with a feature area, somewhere you would like to spend most of your time in your y...
Feature Fire
updated their profile
May 11, 2019