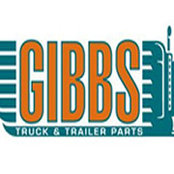 Gibbs Truck Transmissions
| | |
| --- | --- |
| | Gibbs Truck Transmissions |
Gibbs Truck Transmissions Co. is reputable company that you can choose their services when you need quality services in within the Australian market whenever you need to look for the best options in within the market. With the truck transmissions, gearboxes, differentials, and driveshafts that we have been providing for our customers, you should remember that you would have the best options that you would get from the market even as you do look for that high quality from the given market. Why choose US? When you select our services, we have experienced professionals who will ensure that they offer you the services that you would need when thinking about making that perfect choice. Through the services that you would get, you should remember that you would have a higher quality when looking for the best services in the Australian market. Get us at Gibbs Truck Transmissions when you need high class quality services.
Services Provided
We offer these repair services in the following areas: · Front Axle or Steering · Suspension · Clutch · drive shift · differential · Transmission · Brake Our Service Parts include: · Ineco · Toyota · Spicer · UD · Mack · FUSO · Rockwell · Mercedes Benz · Mitsubishi · Eaton · Dana · Meritor · Volvo · Scania · Hino
Areas Served
Based in Queensland, we can ship goods direct to your door Australia wide. We service and deliver to all states including Queensland Qld, New South Wales NSW, Canberra, Victoria VIC, South Australia SA, Western Australia WA, Northern Territory NT and Tasmania TAS.
Location:
Arundel, Queensland 4214
Australia
Typical Job Costs:
$20,000 - $100,000
Driveways & Paving near Arundel
Professional Categories in Arundel