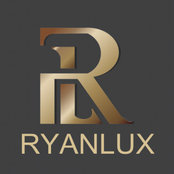 Pars Building Construction
| | |
| --- | --- |
| | Pars Building Construction |
Commented: Steampunk wallpaper
The Wallpaper is very exciting and unique and your home should feel like your own, but remember its not everyone's style, and these types of prints can be overwhelming, so re-sale of your home will be...
Commented: Kitchen remodel - colour help needed.
Another option may be to look at a resin/epoxy bench top such as shown in the link below, which could be poured adding any flecks of coloured wanted, eg: black and grey with gold flecks. These bench t...
Commented: Feedback on redesign of bedroom plan
Dear Julie, is this a hypothetical or existing space? Here are some tips to help you design the space you want. When drawing a design it is important to list the overall size dimensions of the room an...
Commented: design dilemma for entertainment
Dear Rose, I would recommend an in built custom wall unit what encloses the large TV, with shelving to display knick-knacks, photos and books and potentially hides it with sliding/retractable doors wh...
Commented: Warehouse Home Design
Dear Mandy, my advice is to first check with your local council regulations on facades, and new builds for what the rules are in your area. Taking a look at the proposed location/street also can give ...
Commented: Front fence and curbside appeal advice
Dear Laura, I recommend checking with your local council before committing to any major fence works, as if it is completed wrong you will be liable to pull it down again. I believe the following woul...
Pars Building Construction
updated their cover photo
April 8, 2019