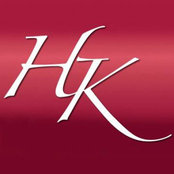 | | |
| --- | --- |
| | Harrington Kitchens |
Commented: what to do with these weird shaped cabinets
Would you be willing to buy new cabinet doors? If so you could also select a different colour to look more modern. If you don't want to get new doors, I would suggest painting them white so they blend...
Commented: Please help me decorate
You should definitely change the window dressings. Venetian or roman blinds if possible, if not just new simple curtains. Then add colour and a personal touch through accessories. Flowers, vases, bowl...
Commented: Cupboard and bench top colour?
Annie Sloan paint is great but suggest not to use it on high traffic areas (i.e. benchtop) as it will be directly exposed to oil and heat. But personally I think it would look good if you painted the ...
Commented: How would you update this kitchen?
Maybe you could go for a two-tone kitchen similar to this. The good thing about this kitchen is that it is made up of neutral colours, which means that it will still look good in 10 years - it won't d...
Commented: Backsplash
You could go with a subtle grey or off-white glass splashback. You could also go for a tile in a similar colour. The subway tile is really popular at the moment and looks great with black cabinets!
Commented: Paint colour?
I agree with michelleaxo about bringing out some of the colour in your bricks through a charcoal paint similar to the bench colour. This would make it a real feature in the kitchen which is good becau...