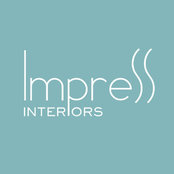 | | |
| --- | --- |
| | Impress interiors |
Commented: Need help furnishing rooms
Hi, as a styling professional I'd like to suggest an 8 seater round or square dining setting for your family room as there are lots of doors and windows on each wall so moving through the space needs ...
Commented: Need ideas for my guest room
I agree with the comments about the linen. Plain white linen with a soft cosy throw would be more inviting. Soft white muslin tightly pinched curtains (sheers) also softens a room. then add colour wit...
Commented: A trend that should end?
You may like to consider 'classy and classic' rather than 'on point'. Just like a favourite piece of clothing that you have worn for years, which never dates and says 'who you are'. Its more about how...
Commented: Your feedback for matching a vanity with a wall mural
Definitely paint the olive in the darker of the blue tiles colour to make a defined border on the vanity. this will bring the two together and look like it's meant to be. Paint the corners first with ...
Commented: Drop Off Zones
As a professional stylist I know how the entrance to a house sets the tone for the way you want to live through the rest of your house. If you aspire to live without clutter and invite a clean and org...
Commented: Tiny apartment bedroom
Try circular lamp tables that lap over the bed a little. the bases are usualy smaller than the tops