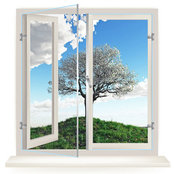 EuroGlazing Retrofit Double Glazing
| | |
| --- | --- |
| | EuroGlazing Retrofit Double Glazing |
Commented: Double Glazing vs Laminated Glass - Traffic Noise
Hi Frank, The comments above are mostly correct, however the best noise reduction is achieved by keeping your windows and adding a second thicker window inside. It is the two thicknesses of glass and ...
Commented: Outside noise
If the noise is worse at night because it keeps you awake, then retrofit double glazing is probably the best. Bear in mind, you need the windows closed for it to work, so its not worth doing if you sl...
Commented: Looking for solution for noise through our windows
If you like the idea of magnetite but not so much the 3mm pvc panels that attach with magnets, there is a much classier option which is frameless 8mm thick glass. We use tiny stainless steel hinges, a...