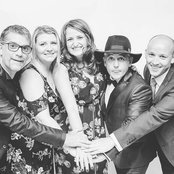 North Residential Constructions
| | |
| --- | --- |
| | North Residential Constructions |
January 30, 2018

in Polls
Commented: help my husbands hates it
Hi Briony, I'm sorry you don't love your renovation. I have to say I agree it doesn't look as good as it could. I think the wall tiles just need to be BRICK design like the below image. I like the Bl...
Commented: Ugly brick wall
PAINT!!! Pant both walls in a white or light grey. The room will instantly look larger and light filled. Example below of a white wash! if you want to keep some of the character.
Commented: House Exterior Ideas
Hi Joe, Congratulations on the purchase of your new home. I would suggest framing the windows white and painting the home with whites and greys. Your brick apprears darker then this example. Howeve...
Commented: Before and after – 7 year old's bedroom
This looks great! Love the colours. Such a grown up room with the dark calming colours and then some real fun and happiness in the wallpaper. Thank you for sharing.
Commented: Family bathroom given a new lease of life
Looks great - Simple effective changes. I love the tile selection. Did you change the frames on the pictures on the wall? Did you spray the bath or change it over?