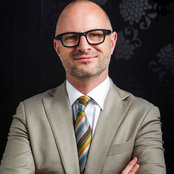 | | |
| --- | --- |
| | Style Estate Agents |
FROM SELLING DIRT BLOCKS AS A BOY TO LUXURY HOUSES AND APARTMENTS TODAY… Setting benchmark sales prices just seems to be what I was born to do. At the ripe old age of seven, I became a mini-mogul, carving up metre square blocks in the vacant land near our house and selling them to the neighbours' kids for 2 cents. No contracts, no solicitors, just cash in the hand. Ka-ching! Little did I know that selling property would become an extraordinary passion for me and steer the course of my life. I believe in the adage, it takes a minimum of 10,000 hours of hard-at-it practice before we master our craft. I've lost count of the hours I've developed my real estate sales and marketing skills over the past 20 years. But if I had to put a figure on it, it'd be around 50,000 hours. Suffice to say, years of 'practice' at mastering my craft drives the phenomenal results I attain for my vendors. At the end of the day, I believe a sales person does best when they sell what they love and understand. And I love and understand quality design and beautifully presented modern homes. I'm relentlessly positive, and I know that my clients want to be kept informed and spoken to with frank honesty. An informed vendor is always right. Buuuut... Ultimately it comes down to how well an agent can negotiate on their seller's behalf... There was the Petrie Point Villa in Fortitude Valley that another agent advertised for offers over $1million. My buyer offered $1,025,000 cash. Only thing was, the vendor was adamant they wanted as close as possible to $1,450,000. That would be an unsurmountable gap for most agents to bridge. But negotiation is what I revel in. It took me a week. About forty phone calls back and forth from buyer to seller. I got there in the end. The sale price? A whopping $1,425,000. Who says buyers won't come up that far? SOME BACKGROUND -- Sold close to 1,000 properties over an action-packed 17 year career -- Director of Sales and Marketing for an award-winning property development company -- Created my own boutique real estate agency selling some of Brisbane's best addresses -- Been recognised as "Australia's Best Estate Agent" in the International Property Awards
Services Provided
Director Sales & Marketing | Speaker | Author | Luxury Home Selling Specialist Let's start with getting to know one another. Call me now to have a discreet chat about the sale of your luxury home.
Areas Served
New Farm, Teneriffe, Newstead and Fortitude Valley
Awards
Winner of "Australia's Best Estate Agent" in the International Property Awards (that's the real estate industries version of The Oscars).
Real Estate Agents near Fortitude Valley BC
Professional Categories in Fortitude Valley BC