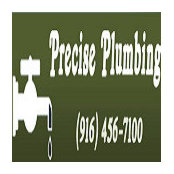 | | |
| --- | --- |
| | Precise Plumbing Company |
Description: We offer comprehensive plumbing services at affordable rates. When your plumbing isn't functioning properly, you want an experienced and efficient company that knows precisely what they're doing. You want quality service at reasonable rates, and a guarantee of success. You want a company you can count on for fast and comprehensive repairs in short, you want Precise Plumbing! Hours: Monday-Saturday 07:00 AM to 06:00 PM Website: www.preciseplumbing.org Facebook:
http://www.facebook.com/pages/Precise-Plumbing-Co/120381318156932
Twitter:
https://twitter.com/P_Plumbing_co
Payment Methods Accepted: MasterCard, Visa, American Express, Discover Card, Personal Checks, Cashiers Check Contact Name: Azmuddin Niazi
Services Provided
Precise Plumbing is the leader in providing a wide range of services to commercial and residential clients alike. We offer complete plumbing services and repair.
Heating & Air Conditioning Contractors in Australia