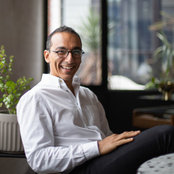 | | |
| --- | --- |
| | Rara Architecture |
Commented: Cemintel
Hi Kotlik, We are using Cemintel Barestone for the cladding. I hope it looks as good as this render.
Commented: updating the outside of house
your house has so much potential. i started drafting some suggestions, but i think it would be misleading as i think the suggestions would only work together as a whole and once everything has been co...
Commented: Any advice on my new floor plan?
hi, i'm completely baffled as to which one is the before and which, the after. both of these plans present a lot of issues with flow and clutter, creating a space that feels crowded and cramped. i fee...
Commented: Framing the view
i am afraid that black is soon to be on it's way out in terms of fashion - also, this fashion is irrelevant to the house you currently have - this is the same approach that some people had in the 60's...
October 21, 2017

in Polls
Commented: Flooring advice: carpet, vinyl or wood?
Hi Dorothy, the rental market is quickly becoming more fastidious - they don't want to vacuum, and there are an ever growing number of people with allergies. then there's maintenance - i suggest you'...
Commented: front entry ideas?
Hi, there seem to be a lot of themes clashing in this entry. the front door is very modern, bold and masculine, yet the wallpaper is Classical, feminine and recessive. also, the grey tones are similia...