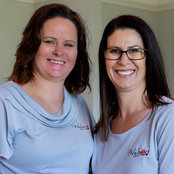 | | |
| --- | --- |
| | Nelson Interior Stylists |
Commented: tender for new build
If you are waiting 3 months that's not a great working relationship. To build trust and re pore it is important that ground rules or expectations are laid down. I would discuss this with the designe...
Commented: Before and after of a Californian bungalow
pottsy99 they cannot do orange or red chairs. thats so old fashioned and would not suit the updated home. for people to keep and not bull doze old homes they need to have an element of modern today i...
Commented: Need help finding the right rug
A company that sells beautiful rugs in many many colours and textures are Zillo and Hutch . They are online and deliver around Australia or you can visit their show room if you are in Melbourne. With ...
Commented: Do velvet homewares attract lint, hair and dust?
As a property stylist i have both velvet and linens and velvet is easier to wipe clean that linen as the organic fibre in linen gets hairs and tiny fibres stuck on it. Velvet can last for many years a...