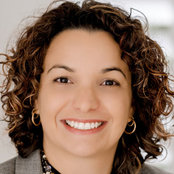 | | |
| --- | --- |
| | RJP Design and Decor |
Commented: update for 70s villa entry and garden bed
I would suggest some taller pots of varying heights for up near the front door amber glass where you currently have plants. This would assist with drawing the eye and positive energies towards the fr...
Commented: U-shape kitchen VS island kitchen
Everything is possible and a lot has to do with design and clever cabinetry mechanisms. And obviously how much you want to invest! You mentioned your kitchen was on a narrow floor plan but do you have...
Commented: White paint help!!
Sorry for my delayed response.... when I originally commented I didnt have the full Dulux whites range with me. I agree with Dulux Vivid White which some else suggested or another would be Dulux Whit...
Commented: Need help with lighting please
I think the other issue to consider is the iron ceiling might not be able to hold the light fitting due to weight and being thin too. I'm wondering if you can cut out square or rectangle shapes in th...
Commented: What's the more affordable way of renovating kitchen?
Hi Jowena I am not sure what your budget is but there are many ways to renovate a kitchen and it really depends on whether you want to move the services ie. sink, oven and cooktop, as moving these, es...