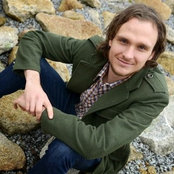 | | |
| --- | --- |
| | Ross U Design |
Commented: What material is this made from?
Hi The outside is old Jarrah flooring glued together. The inside is reused cardboard and the whole thing is held together with some straps of leather.
Commented: Hi Ross, beautiful plant! What species is it?
Hi This one is a Gaura lindheimeri, common name Butterfly Plant I think. There are heaps of different cultivars of these around now. Beautiful delicate flowers floating up above the foliage!!!
Commented: Is this a shady garden so mirror won't burn plants?
For attracting birds it is great to provide them with somewhere to hide. So rather than a ground cover I would go with a small shrub. I would look at some of the different compact Grevilleas that ar...