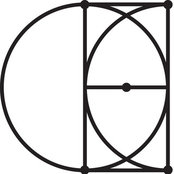 | | |
| --- | --- |
| | Slocum Design Group |
Commented: Are the house plans available to the public?
I was hired as the illustrator for those marketing pieces only. I was not the Architect of record therefore I cannot re-sell this work. Contact Cornerstone Architecture in Austin Texas. I think the...
Commented: Love the exterior stone
I contacted the builder in you behalf. It looks a bit light for it, but his response was, chopped Leuders stone. If you run a Google search, you will find quite a few quarries in Leuders Texas.
Commented: Stone
Hi, thanks for the question. I spec'd that the facade be a mix of travertine, and stone, but the builder himself specified the exact color and cut. The builder was Sterling Designs in Frisco. Perha...
Commented: Real or Render?
Rendered but fantastic work. I'm not exactly sure why, but my customers seem to get more emotionally involved when there is less realism. It is as if they are forced to use their imagination to help...
Commented: Name
I apologize for the late reply. I was the designer of this home, but I did not pick out the material finishes. Jon Atwood Custom Homes was the builder. Here is a link to more pics of this home on h...
Slocum Design Group
is following
Light Go
2 days ago