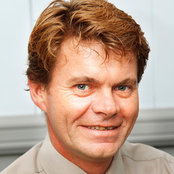 | | |
| --- | --- |
| | Gem'Appelle Designs |
Commented: Looking for kitchen ideas
Hi Annie It seems that there is quite a lot of good advice offered here. It is great to see everyone having input with such great ideas. If you are still in a quandry about it all, it could be time t...
Commented: Kitchen layout ideas please
Hi Anne the first thing you should ask yourself is how do I intend to use the kitchen? Having an island is all the trend, but if it makes using the kitchen awkward for you then it may not be a great ...
Commented: Help required with plan for custom design home layout
Hi Sanjay Just quickly, I assume the area behind the kitchen is the laundry/pantry? If so, where is the access to the rear yard for the clothes line? Also, if the dotted box is the fridge, I would p...