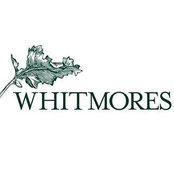 | | |
| --- | --- |
| | Whitmores Landscaping |
Commented: Large Planters
Hi Kori - These planters are the owner's own and have been on the property nearly as long as we have done the maintenance there, almost 15 years. Unfortunately we do not know who produced the planters...
Commented: Beautiful tree
The tree is a multi-stem stewartia pseudocamellia (Japanese stewartia is the common name). Stewartia are deciduous trees with attractive bark, camellia-like flowers in early summer, and fall leaf colo...
Commented: flowering pots
The porch pots are filled seasonally with a new mix of annuals and perennials. The owner of this home spends most their time elsewhere in the winter, so the pots are emptied and stored during the wint...
Commented: ginkgo?
On the far left are two Ilex 'Nellie Stevens', background in middle is a ginkgo, right side is Acer rubrum or red maple (summer foliage color is green, fall foliage color is red)
Commented: Lavender?
The plants used are Nepeta (which looks very similar to lavender but is less temperamental) and Perovskia atriplicifolia (Russian sage).