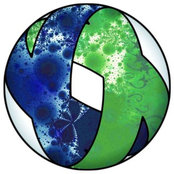 GAIA x DESIGN (Gaia By Design)
| | |
| --- | --- |
| | GAIA x DESIGN (Gaia By Design) |
Our purpose is simple: we create unique dwellings that provide exceptional spaces and lifestyle experiences, designed to provide safety in the increasingly extreme environmental conditions that climate change is bringing upon us. Our journey begins with a unique brief-creation methodology developed by us, in which we uncover your true expectations, aspirations and values. Then we do our magic: using the best available technology, passive design principles, ecologically inclusive thinking and our inherently subversive attitude we generate outcomes of unprecedented refinement. In our designs, purpose, economics, physics and aesthetics augment each other. We work with a small team of industry leaders who believe in this idea and are devoted to delivering its promise. By limiting our work to one single project at a time, we can focus our full creative energy and resources to fulfilling our promise to you. Founded by Winfried in 2017, GAIAxDESIGN is the realisation of a dream and design idea eveloved over two decades of professional practice. Talk to us and find out how GAIAxDESIGN can give you Architecture that has lasting future value, is ecologically positive, and invites new and extraordinary lifestyle experiences. It could be the start of something truly magnificent.
Services Provided
Architectural Design, Custom Homes, Energy-Efficient Homes, Green Building, Project Management, Sustainable Design
Areas Served
Brisbane, Gold Coast, Sunshine Coast, Canberra, Melbourne, Wellington
Location:
Brisbane, Queensland 4107
Australia
Professional Information:
GAIAxDESIGN [Gaia by Design] is your new and real alternative to conventional house design. We are the disruptive boutique studio for premium residential Architecture. By appoitment only. Call 0411427918.
Typical Job Costs:
$750,000 - $5 million
Architects near Salisbury
Professional Categories in Salisbury