Blackwall, New South Wales

Architects

A well-chosen architect can design a home that is specifically tailored to your family's lifestyle. Highly competent and professionally-trained designers, many architects in Blackwall, New South Wales also use sustainable design principles to maximise the site and materials used, so your home uses less energy and saves you money in the long term.

More
The Quinlan Group is a multidisciplinary architecture and construction practice, specializing in small to medium...
Read More
(02) 9158 6309

Darlinghurst

,

New South Wales

,

2010
Benedict Design is a small architecture studio that focuses primarily on residential design, including new homes...
Read More
0414 313 609

Surry Hills

,

New South Wales

,

2010
I lead a team of multi-disciplinary dedicated individuals who share my passion for architecture and building...
Read More
(02) 9690 2211

Sydney

,

New South Wales

,

2008
Zugai Strudwick Architects(ZSA) has offices in both Sydney and Newcastle allowing us to undertake projects up and...
Read More
(02) 6190 0479

Wickham

,

New South Wales

,

2000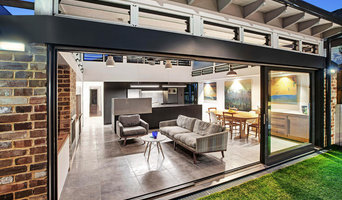 We are architects passionate about residential design and here to make your house a home. We are based on...
Read More
(02) 8074 3834

Sydney

,

New South Wales

,

2095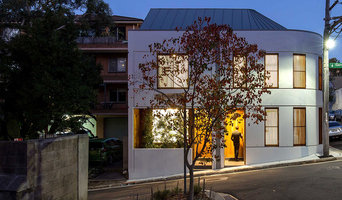 About KGA Kreis Grennan Architecture is a creative collaboration between Christian Grennan and Chris Kreis. With...
Read More
(02) 9560 0888

Petersham

,

New South Wales

,

2049
Book a free Consultation and report on the potential of your property this November. Usually $550.00. See our...
Read More
(02) 9051 0526

Sydney

,

New South Wales

,

2010
Dieppe Design is Ed & Nora, a husband & wife team. We are passionate about design, art, colour, warmth,...
Read More
0430 534 876

Willoughby

,

New South Wales

,

2068
Christopher Polly Architect is an award winning design and ideas-focused architecture practice that was...
Read More
(02) 9516 5994

Sydney

,

New South Wales

,

2042
Utz-Sanby Architects has 25 years of experience delivering high quality residential projects, throughout...
Read More
(02) 9904 2515

Sydney

,

New South Wales

,

2089
John Deuchrass Architects is a Sydney based architectural practice. We work on a range of residential projects in...
Read More
0404 426 568

Sydney

,

New South Wales

,

2085
Archisoul Architects are a boutique practice based on the Northern Beaches in Sydney. Archisoul has a broad range...
Read More
(02) 9976 5449

Sydney

,

New South Wales

,

2095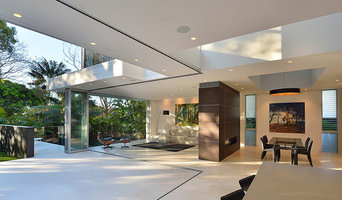 Kiril Manolev is a passionate Architect dedicated to working closely with his clients to bring out the best in...
Read More
(02) 6189 2716

Sydney

,

New South Wales

,

2000
The Site Foreman, headed up by Stephen Moore as Managing Director, launched thirteen years ago and is now a...
Read More
1300 728 006

Summer Hill

,

New South Wales

,

2130
With Over 45 years in the industry 'Chateau Architects + Builders' is family owned and operated, an alternative...
Read More
(02) 8074 3892

Castle Hill

,

New South Wales

,

2154
Featured Reviews for Architects in Blackwall, New South Wales

The Quinlan Group
Architects in Blackwall, New South Wales
"Beautifully designed and executed renovated Bondi Semi. Listened and delivered to the brief creating high ceilings indoor outdoor spaces and fresh new family experience. As an architectural Photographer I work with Architects ever day. i chose Justin to design our Home because of his understanding of Scale and space, hie understanding of material and timing and his professional approach to the brief. My highest recommendation. Tyrone"
- Tyrone Branigan

Benedict Design
Architects in Blackwall, New South Wales
"Ben helped produced photo montage images for my house and proposed driveway at Dellview Street, Tamarama. Not only is Ben a talented designer he is also very approachable and easy to work with. The quality of his work helped us visualise the floor plans and driveway landscape. I can not look at a floor plan now without wanting to see Ben's photo montage perspective to bring the plan to life."
- Craig Hewett

CplusC Architectural Workshop
Architects in Blackwall, New South Wales
"There are many reasons why we are glad we chose CplusC over other architects. Firstly, their natural and balanced aesthetic strongly appeals to us and we are genuinely pleased and impressed with the quality of the construction of our home. Secondly, and as importantly, CplusC are both designers and builders. This has the advantage of avoiding disagreements between architects and builders, which meant a less difficult building process and minimises the unexpected costs that inevitably arise. Thirdly, CplusC are environmentally clever designers and builders: they design to minimise wasted construction materials; and their design and the materials they used means our ongoing expenses are reduced (we only need to turn the heater on for three or so weeks in the year, and don't use air conditioning, instead enjoying cross-breezes). CplusC have built us a beautiful home that our children will grow up in and we are happy to recommend them."
- mcquang

Zugai Strudwick Architects
Architects in Blackwall, New South Wales
"As a builder that has constructed several projects for ZSA, I can highly recommend their architectural services. Their designs and working drawings are always thoroughly though out making the building process efficient and effective. ZSA have a firm understanding of the cost of building which sets them apart from the rest. They have excellent spacial awareness and knowledge of construction which is critical to a good design. Every client that I have shared with ZSA (more than 10) would highly recommend their services."
- Henarise Pty Ltd

MM+J Architects
Architects in Blackwall, New South Wales
"David from MM&J gave me a brand new apartment - taking my ideas/ brief for a kitchen and bathroom and delivering on it with much more. What was once a dated & cramped early 2000s apartment with pretty cheap fittings now seems luxurious and super modern. It reflects my hubby and my style without being fadish. I am sure we will love it in 10 years as much as we do today. He worked with great builders and made sure the process was a painless as possible. The job was delivered within the time he'd quoted - which is important when you have to live elsewhere while it gets done."
- Megan Gardiner

Kreis Grennan Architecture
Architects in Blackwall, New South Wales
"I worked with Christian Grennan of Kreis Grennan when redeveloping two Torrens title dwellings in Glebe. It was a tight site with a dilapidated cottage and the neighbor's didn't want any more dwellings in the area. Kreis Grennan organized a meeting with the neighbors at a local pub prior to council submission and presented the concept design. It was a very positive experience, where everyone could ask questions and get honest answers. Not always answers they wanted to hear but answers that were considered. The meeting made the whole process run smoothly including the development application and subdivision. Construction drawings were produced with enormous attention to detail so my team knew what was required. The end result is fantastic. I would be happy to recommend Kreis Grennan to anyone looking for a quality architect"
- Dewanto Dhanu

Danny Broe Architect
Architects in Blackwall, New South Wales
"I can thoroughly recommend Danny Broe. Danny managed the renovation of my house in Enmore over the period September 2010 - February 2013. The result has been the transformation of a small, dark terrace into a thoughtfully designed home full of light and space. From our first meeting I felt confident that Danny would give me not just what I thought I wanted, but a house that would work in the long term, and one that I would be happy to live in for many years. When we talked about what could be done with the house I felt they were fresh ideas, not simply variations of work that he had done before. While a major renovation is incredibly stressful I thoroughly enjoyed the experience of working with a professional architect who knew how to translate my sometimes rather vague wants/needs into a three dimensional space that is lovely and very functional. Danny and his team took care of every aspect of the renovation - their attention to detail is amazing. His quotation for the scope of work clearly outlined his fees, what would be done and what could be expected at each stage of the project. He was very good at answering my many questions, his advice was well considered and he explained everything. In addition to the clear fee structure, Danny gave accurate cost estimations which greatly assisted my budgeting. He provided detailed plans and diagrams and the council application went through without problems. He also managed the tender process and selection of builder, as well as managing the contract during the build. You can see the finished product on Houzz here: http://www.houzz.com/projects/265449/NEW-PROJECT----Victorian-Workers-Cottage-Addition"
- lgc27

Dieppe Design
Architects in Blackwall, New South Wales
"We've used Dieppe Design for two renovation projects - a two bedroom unit that needed a total overhaul and a small 1940s house that needed more space and updating and we couldn't be happier on both occasions. Dieppe Designs presented us with modern, efficient concepts that were flexible to our needs and budget. The work was done in an excellent timeframe and communication with our builders and council was seamless. Couldn't recommend highly enough."
- maliluty

Christopher Polly Architect
Architects in Blackwall, New South Wales
"Christopher Polly Architect provided Architectural design services including defining and developing concepts; providing full design and documentation services; preparation of permits /applications and liaison with relevant regulatory authorities, community/strata management groups, Councils and certifiers; and overall project and contract management. His design and expertise covered everything from the specification of the number on the front door, precision cabinetry that provided storage and defined spaces, outstanding lighting solutions, clever use of woodwork inside and out, and an innovative solution for the external terrace surface. The level of detail covered in his documentation ensured there were no surprises and the project ran smoothly. The suppliers he used (eg builder, engineers) were all reputable and responsive. Our experience was first class and exemplified the value an architect brings to a project. The design was beautiful, functional and timeless. His high attention to detail was maintained throughout the project. Christopher was flexible when needed and firm when required. The project ran to time and budget and - after completion - was featured in a number of Architectural journals (International and National), Interior Design publications and the front page of 'Domain' real estate section of weekend Newspaper."
- Sue-Ella

Utz-Sanby Architects
Architects in Blackwall, New South Wales
"Duncan was always a pleasure to work with. His plans were very accurate and detailed which meant there was no need for guess work from the builders. Utz Sanby have a high level of knowledge and experience when it comes to building a house which is comfortable, works with the environment and that just makes sense. Our home at Whale Beach turned out exactly as planned, within budget and with no compromises. It elicits admiring looks and photographs from people walking past every day. CAD 3 D drawings and multiple designs and models were provided in the design phase which made our decisions very easy to understand. Duncan was always eager to listen to my suggestions and incorporate them into the design. I did not ever feel that he was pushing me into creating a trophy house for his portfolio but rather a home that suited our family in every way. I highly recommend Duncan and Utz Sanby to anyone considering building a new house."
- nolanoz