Architects
A well-chosen architect can design a home that is specifically tailored to your family's lifestyle. Highly competent and professionally-trained designers, many architects also use sustainable design principles to maximise the site and materials used, so your home uses less energy and saves you money in the long term.
More
The Quinlan Group is a multidisciplinary architecture and construction practice, specializing in small to medium...
Read More
(02) 9158 6309

Darlinghurst

,

New South Wales

,

2010
We are passionate about architecture and dedicated to working with our clients to bring out the best in their...
Read More
(03) 8797 5446

Northcote

,

Victoria

,

3070
Justin Humphrey Architect is a design-focussed architecture and interior design practice based on the Gold Coast....
Read More
(07) 3062 8506

Burleigh Heads

,

Queensland

,

4220
I lead a team of multi-disciplinary dedicated individuals who share my passion for architecture and building...
Read More
(02) 9690 2211

Sydney

,

New South Wales

,

2008
Book a free Consultation and report on the potential of your property this November. Usually $550.00. See our...
Read More
(02) 9051 0526

Sydney

,

New South Wales

,

2010
We are an architecture and interiors practice based in Melbourne. Our practice tackles projects big and...
Read More
(03) 9077 0975

Northcote

,

Victoria

,

3070
Arcke is a dynamic architecture practice that concentrates on creative projects in Brisbane. Our projects are...
Read More
(07) 4523 6793

Brisbane

,

Queensland

,

4101
Hello, we're Light House Architecture and Science*. Our philosophy is to simplify the sustainable design and...
Read More
(02) 6295 2412

Fyshwick

,

Australian Capital Territory

,

2609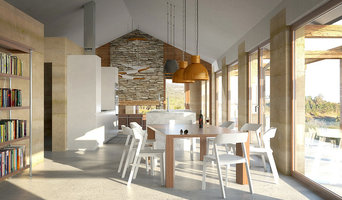 Architecture Republic is a young, award-winning studio specialising in environmentally-aware Australian design....
Read More
0404 654 225

Bowral

,

New South Wales

,

2576
We are passionate at Detail 9 Architects! Passionate about design, passionate about delivering fabulous projects,...
Read More
0417 555 824

Camberwell

,

Victoria

,

3124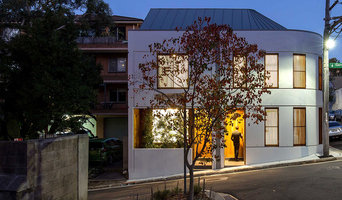 About KGA Kreis Grennan Architecture is a creative collaboration between Christian Grennan and Chris Kreis. With...
Read More
(02) 9560 0888

Petersham

,

New South Wales

,

2049
Taylor Knights believe in creating exciting and meaningful spaces that can enrich our lives. We believe that good...
Read More
(03) 9067 7549

Melbourne

,

Victoria

,

3000
Inbetween Architecture specialises in residential architecture. Our portfolio extends to renovations and new...
Read More
(03) 6121 6118

Doncaster

,

Victoria

,

3108
A fresh take on architectural services for renovations, new builds and developments. Access a team of...
Read More
0427 236 252

Beaumaris

,

Victoria

,

3193
Utz-Sanby Architects has 25 years of experience delivering high quality residential projects, throughout...
Read More
(02) 9904 2515

Sydney

,

New South Wales

,

2089
Featured Reviews for Architects

The Quinlan Group
Architects
"Beautifully designed and executed renovated Bondi Semi. Listened and delivered to the brief creating high ceilings indoor outdoor spaces and fresh new family experience. As an architectural Photographer I work with Architects ever day. i chose Justin to design our Home because of his understanding of Scale and space, hie understanding of material and timing and his professional approach to the brief. My highest recommendation. Tyrone"
- Tyrone Branigan

Rebecca Naughtin Architect
Architects
"Rebecca was the architect and site manager for a substantial renovation to our house in Moor Street Fitzroy. The house, which had been converted in a very haphazard fashion into 3 apartments 30-40 years previously had great bones but needed considerable and skilled renovation to return it to its former glory as a family home. The building had a long and chequered history, including as a boarding house where Weary Dunlop lived as a student. We were keen that we retained the unique character and feel of the house and made maximal use of its position, natural light and views over Fitzroy Town Hall. Rebecca was a joy and inspiration to work with from the outset. She was innovative, rigorous, and listened carefully to our suggestions, especially around environmental impact and overall feel of the property. She was incredibly resourceful in sourcing products and ideas, which made a huge difference to the final design. For example, the suspended cupboards in the kitchen – a real winner given the relatively small size for storage – came from a 1950s design magazine. She managed the project meticulously all the way through, and worked extremely well with the builders and other contractors, who clearly respected her professionalism and skill. This was not an easy project – the house had been renovated repeatedly over the years and the legacy meant no wall was straight and no two doors the same size. The final renovation is superb – understated but spectacular. We haven't had a visitor who hasn't been amazed by the house and renovation. I've lived in over 40 houses and flats in the last 30 years and this is undoubtedly the best house yet. This is partly due to the original structure but also because of the renovation; I'm sure a less skilled architect could easily have made a dog's dinner of the project. Rebecca also clearly has an aptitude and commitment to teaching and I know that she is heavily engaged in community and voluntary work in Australia and overseas."
- dburgner

Justin Humphrey Architect
Architects
"Justin guided us through the entire process from initial consultation about what was possible with our old fibro beach shack to the design and then managed the build. We love our new home and apparently so does the neighbourhood. Strangers constantly stop to tell us how much they like it and cars slow down to point and look."
- HU-464126658

CplusC Architectural Workshop
Architects
"There are many reasons why we are glad we chose CplusC over other architects. Firstly, their natural and balanced aesthetic strongly appeals to us and we are genuinely pleased and impressed with the quality of the construction of our home. Secondly, and as importantly, CplusC are both designers and builders. This has the advantage of avoiding disagreements between architects and builders, which meant a less difficult building process and minimises the unexpected costs that inevitably arise. Thirdly, CplusC are environmentally clever designers and builders: they design to minimise wasted construction materials; and their design and the materials they used means our ongoing expenses are reduced (we only need to turn the heater on for three or so weeks in the year, and don't use air conditioning, instead enjoying cross-breezes). CplusC have built us a beautiful home that our children will grow up in and we are happy to recommend them."
- mcquang

Danny Broe Architect
Architects
"I can thoroughly recommend Danny Broe. Danny managed the renovation of my house in Enmore over the period September 2010 - February 2013. The result has been the transformation of a small, dark terrace into a thoughtfully designed home full of light and space. From our first meeting I felt confident that Danny would give me not just what I thought I wanted, but a house that would work in the long term, and one that I would be happy to live in for many years. When we talked about what could be done with the house I felt they were fresh ideas, not simply variations of work that he had done before. While a major renovation is incredibly stressful I thoroughly enjoyed the experience of working with a professional architect who knew how to translate my sometimes rather vague wants/needs into a three dimensional space that is lovely and very functional. Danny and his team took care of every aspect of the renovation - their attention to detail is amazing. His quotation for the scope of work clearly outlined his fees, what would be done and what could be expected at each stage of the project. He was very good at answering my many questions, his advice was well considered and he explained everything. In addition to the clear fee structure, Danny gave accurate cost estimations which greatly assisted my budgeting. He provided detailed plans and diagrams and the council application went through without problems. He also managed the tender process and selection of builder, as well as managing the contract during the build. You can see the finished product on Houzz here: http://www.houzz.com/projects/265449/NEW-PROJECT----Victorian-Workers-Cottage-Addition"
- lgc27

Kart Projects | Architecture
Architects
"Rebecca Naughtin Architect has worked with Kart Projects for the past 2 years on multiple projects. I selected Kart Projects to assist me whilst I wasn't able to work (expanding the family) as I knew they would be a reliable team that would compliment the skills of my own practice. The directors of Kart are excellent designers with a growing portfolio of work. They work hard with their clients to achieve the best results and offer a broad range of expertise. Keep an eye out for this emerging practice in the future, sure to be doing some interesting and engaging work."
- Rebecca Naughtin Architect

"We had an ambitious vision and modest budget for our character workers cottage situated on a small lot in a flood zone. Matt Kennedy was able to guide us through the issues and find creative, aesthetic solutions to every curve-ball the site presented and ultimately design a family home that we love."
- elizawin

Light House Architecture & Science
Architects
"Jigsaw is the reason we have such a liveable home. Having lived in many houses, we had clear ideas of what we wanted - to build an energy efficient, light-filled home that would work with us as a family. We wanted clever use of space and storage, responsible use of materials and a beautiful nurturing environment to live in. Jigsaw had the expertise to maintain a creative approach while problem-solving the many limitations of a modern build on a Heritage listed block. The combined skills of the team provided us with a very positive building experience. We continue to recommended Jigsaw, and the novelty of our new home is likely to never wear off! We are very content and proud of our home that adapts to our needs and enables us to live a comfortable family life."
- lachyviv

Architecture Republic
Architects
"Jess and Tristan are both extremely professional and a joy to work with. They came to our house to meet personally to discuss our needs and look at the property.They were extremely honest with their quote and were able to explain to us exactly what we would be able to do within our budget. Every step of the way they were friendly, helpful, and were able to keep our minds at rest by emailing us updates. After it was all over we were able to extend our loungeroom out and raise the ceiling. If we ever need help with an extension (or even a new house!) again we will definitely be giving them another call. Thanks guys!"
- gllitterqu33n

Detail 9 Architects Pty Ltd
Architects
"Detail 9 assisted us in renovating our old home into a fantastic modern home. We approached them when we were just starting out and they were amazing. We worked with them from concept ideas all the way though to the end of construction. We always felt that they listened to our needs and incorporated all that we wanted in our plans. They assisted us in finding a high quality builder and getting quotes and all the way throughout the build. Their knowledge of the building industry, design and styling is second to none and we couldn't be happier with the finished product!"
- jbes3