Derrimut, Victoria

Renderers and Plasterers

Rendering can thoroughly improve the look of your Derrimut, Victoria home by concealing tired and worn walls, cracks and dated brickwork. Textured and coloured render also allows you to try a variety of effects to match your architectural style without the need for painting. Better still, rendering can add to the durability and insulation of your home, and help prevent water damage. Internal wall and ceiling plastering, on the other hand, provides a finished look to any interior, with plaster also being used to create decorative mouldings.

More
With many years of experience in the building and design industry, ASK Cladding and Render is here to help you...
Read More
0402 444 306

Bentleigh East

,

Victoria

,

3165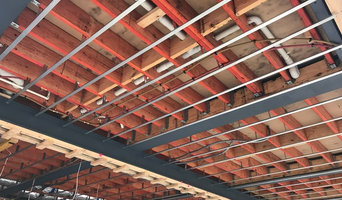 Professional plastering linings and finishes for high end interiros.
Read More
0402 299 345

Melbourne

,

Victoria

,

3000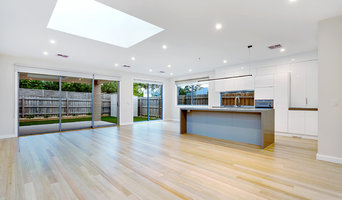 High End Plastering has been offering #plastering services throughout the Mornington Peninsula since 2008. Due to...
Read More
0422 051 275

Langwarrin

,

Victoria

,

3910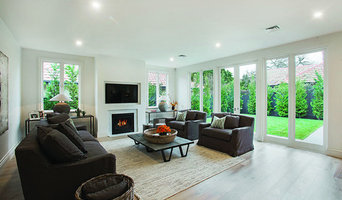 With over 15 years experience, VicPlastering are experienced and fully insured Plasterers. Dedicated to providing...
Read More
0402 422 541

Melbourne

,

Victoria

,

3000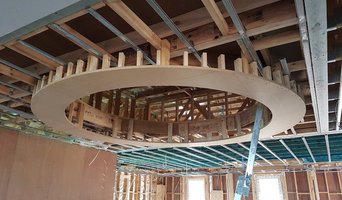 Design Plaster Group is an Australian based Melbourne Company with over 40 years of professional plastering...
Read More
(03) 9402 6888

Melbourne

,

Victoria

,

3074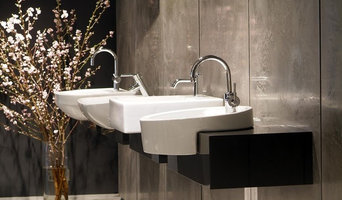 Bishopdecor are recognized leaders in the sourcing and application of Waterstone, Venetian Plaster,Polished...
Read More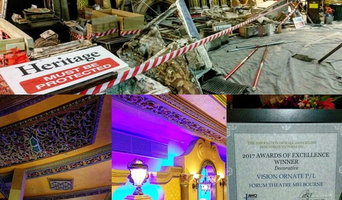 Vision Ornate Plaster Pty Ltd specialize in custom plaster moulds & heritage restorations. Generally if a plaster...
Read More
0418 198 832

Greensborough

,

Victoria

,

3088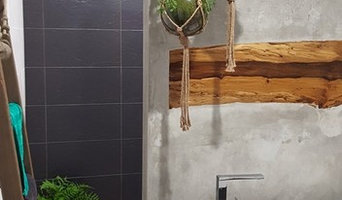 Venico is a wall application that creates a unique bespoke look to interior walls or surfaces such as bench tops,...
Read More
0414 673 336

Melbourne

,

Victoria

,

3030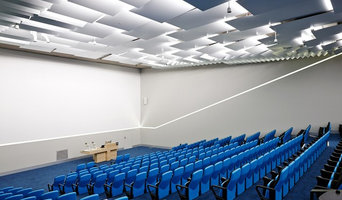 We are a commercial plastering company that specialises in stud framing, ceiling systems and all aspects of...
Read More
0431 098 605

Melbourne

,

Victoria

,

3000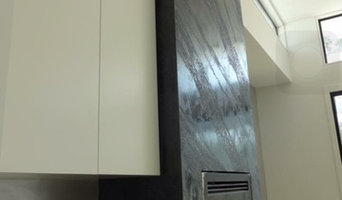 We are a business that offer the best quality of rendering solid plastering, with our unique designs internally...
Read More
0401 315 758

Melbourne

,

Victoria

,

3000
(03) 9555 5436

moorabbin

,

Victoria

,

3189
0418 551 218

Melbourne

,

Victoria

,

3057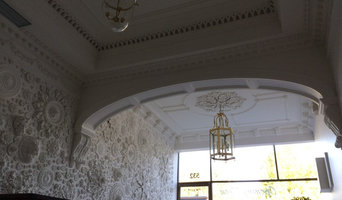 Old Melbourne Plaster is an Australian owned company with an established reputation as a quality supplier and...
Read More
0434 105 193

Melbourne

,

Victoria

,

3205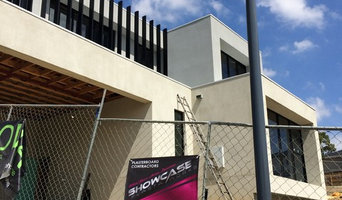 0421 302 521

Langwarrin

,

Victoria

,

3910
0481 230 911

Melbourne

,

Victoria

,

3095
Featured Reviews for Renderers & Plasterers in Derrimut, Victoria

ASK Cladding and Render
Renderers & Plasterers in Derrimut, Victoria
"We needed 2 plastered brick walls with water damage (bubbling paint and render) to be repaired. The guys scraped back and plastered both areas seamlessly with the old plaster to allow for a smooth finish for repainting. ASK was on-time, mindful of removing shoes before entering our place, and kept us up-to-date on the time they would return to complete the job. The job was quoted and completed within 2 weeks. ASK even kindly offered a discount on the original quote as the job was not as involved as had been anticipated. I would not hesitate to recommend ASK Cladding and Render!"
- Shelby Sheehan

JQ Plastering
Renderers & Plasterers in Derrimut, Victoria
"After having 3 plasterers come out to quote boxing in skylights and plastering after a recent roof replacement. Jimmy (JQ plastering) was the only one who identified the problems and shoddy workmanship of the roofers but also had the solutions and knowhow to remedy the faults. He came out on a long weekend and worked very day boxing in and plastering 5 skylights to a wonderful standard. Working around the mistakes the roofers made to and extremely high standard. The skylights are perfectly straight and square. All of the other plasterers who came out said we needed a chippy to do the boxing in, but in Jimmy's opinion a professional plasterer can do this themselves. He has had a lot of experience on small scale to large scale construction projects and from modern to heritage plastering jobs. We know all of this because he is super friendly and freely gives his advise. He is very informative and knowledgeable on the art of plastering. He was also one of the best priced quotes we had and that included the boxing in. After having a run of bad luck with service providers, Jimmy reminded us that you can put your faith and trust in some."
- Marie MacGregor