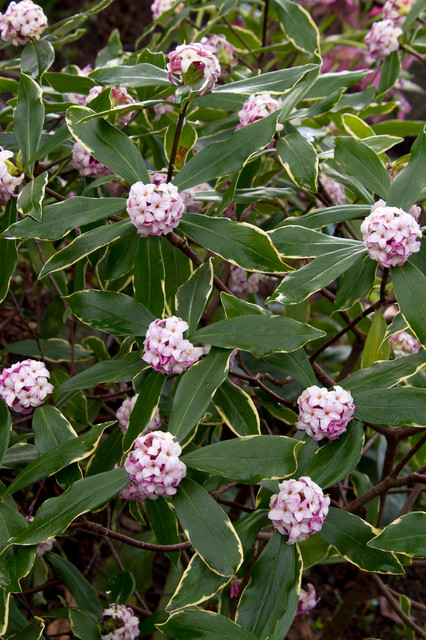 Traditional Landscape
Traditional Garden
Traditional garden in Other. — 
Houzz
What Houzz contributors are saying:

Carol Bucknell Garden Design added this to A Beginner's Guide to Scented Gardens
30 August 2016
Plant in shady areas tooDaphne (Daphne odora) is one of the most popular scented shrubs for shaded gardens, and the first herald of spring. They thrive in soil that is cool and free-draining, but also moisture retentive. If this sounds too tricky for your liking, try one of the perfumed hostas (the white-flowering Hosta plantaginea), camellia or rhododendron (try the white Rhododendron fragrantissimum or creamy yellow R. johnstoneanum).

Carol Bucknell Garden Design added this to Top 10 Things to Do in the Garden in June
27 May 2015
8. Choose shrubs with scent, flowers and nice foliageIn milder regions, many shrubs and trees can be planted now while soil is moist. This allows plants to establish well before the spring growth period. If you're going to plant some new shrubs this winter, make sure you select species that have more than one attractive attribute, so they look good all year round. Versatile shrubs such as Daphne (pictured), cherry pie (Heliotropium arborescens) and Gardenia have three big points in their favour: lovely scent, pretty flowers and good-looking foliage.A Beginner's Guide to Scented Gardens