Tile, Stone and Benchtop Suppliers
Tiling and stone projects can be hard to get right, so seeking professional assistance is advised. A contractor that specialises in this field can save you time, money, frustration, and will ensure you're left with quality finishes, which are essential to maintain the style and integrity of your home. Tile, stone and benchtop contractors can install and repair tile and stone surfaces in your home, from flooring to splashbacks, as well as benchtop materials, from marble to Caesarstone.
More
WK Quantum Quartz is an Australian family-owned company (Est. 1989) and is the leading distributor of natural...
Read More
(02) 8074 3761

Padstow

,

New South Wales

,

2211
We are a design showroom where Architects, Designers and Builders meet to specify their building finishes. We...
Read More
(07) 5477 7192

Sunshine Coast

,

Queensland

,

4575
Simple Benchtops are your luxury kitchen and bathroom benchtop specialists in Melbourne. if you are looking...
Read More
(03) 8797 5560

Dandenong South

,

Victoria

,

3175
Lifestiles was established in 1978. Founded by Joe Brunato, originally as Brunato Tiles. Since that time it has...
Read More
(03) 9889 4950

Camberwell

,

Victoria

,

3124
Amalfi Tiles was created in 2011 to offer the building and design industry a range of tiles, stone and bathroom...
Read More
(02) 8294 9709

Kingsford

,

New South Wales

,

2032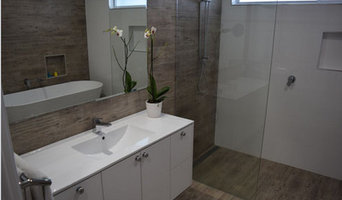 Nerang Tiles hosts an extensive retail showroom displaying floor tiles and wall tiles, including glass and metal...
Read More
55961916

Gold Coast

,

Queensland

,

4211
We inspire design solutions to enhance the spaces we inhabit, including the highest quality wall & floor tiles,...
Read More
(02) 4962 5500

Sydney, Newcastle and Melbourne

,

New South Wales

,

2294
Located at 55 Glynburn Road, Glynde, Italia Ceramics tile and stone showroom is located 10 minutes from Adelaide...
Read More
(08) 9520 8328

Glynde

,

South Australia

,

5070
With expertise and industry-leading manufacturing processes - SteedForm deliver on practically any design or idea...
Read More
(08) 8440 7600

Wingfield

,

South Australia

,

5013
At CR Stone, we are committed to delivering the very finest in stone products, installation and design service to...
Read More
(03) 8595 5457

Swan Hill

,

Victoria

,

3585
Groove Tiles and Stone is a Queensland family owned and operated business. With over 25 years of experience in...
Read More
(07) 4843 5463

Southport

,

Queensland

,

4215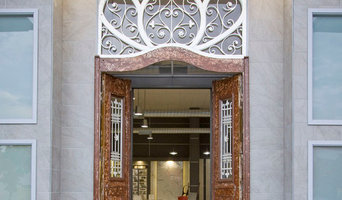 Urban Tile Co. Industry professionals delivering quality, distinctive tiles. Experience. Discover. Indulge. For...
Read More
(07) 3390 2544

Capalaba

,

Queensland

,

4157
Affordable stone Benchtops is an importer and manufacturer of quality stone Benchtops for your kitchen and...
Read More
0403 082 200

Brisbane

,

Queensland

,

4106
3D Stone Tile & Pavers is one of the largest distributors of natural stone, pool tiles, interior tiles, pavers,...
Read More
38443303

West End

,

Queensland

,

4101
We have been in business for 40 years, our showrooms displays an extensive range of tiles to suit bathrooms,...
Read More
(08) 6002 2059

St Agnes

,

South Australia

,

5097
Featured Reviews for Tile, Stone & Benchtop Services

WK Quantum Quartz
Tile, Stone & Benchtop Services
"Wonderful Kitchens has had a 30 year association with WK Marble & Granite / Quantum Quartz and over the years we have had many Wonderful Kitchens customers fall in love with their benchtop choice which they selected from WK Marble & Granite / Quantum Quartz. With the many colour options available whether it be in Marble, Granite or Quartz we have no hesitation in recommending them as a professional team with a quality product which they source from all around the globe."
- Wonderful Kitchens

CarpetandTiles.com.au
Tile, Stone & Benchtop Services
"GREAT, this is how i would describe working with the team at Carpet and Tiles, there service is second to none, what would be considered "over servicing" is the "standard" at Carpet and Tiles. Whatever ever challenge I present to the Team they deliver innovative solutions and an amazing product range, they are alway happy to site visit, often just to see the product in situ. I have had 8 years of dealing with the team at Carpet and Tiles, the selection they offer and can source is fantastic, competitively priced and they act quickly to fulfill my needs and support me and my customers from order to completion of the job. I give them my highest recommendation and look forward to working with them at every opportunity. Adrian Ramsay ..... Adrian Ramsay Design House"
- Adrian Ramsay Design House

Simple Benchtops
Tile, Stone & Benchtop Services
"I've used Simple Benchtops twice, in two different properties I've renovated, and cannot rate their service anymore highly. Everyone involved with the process - from initial quote, to measure and install - is friendly, knowledgeable, and efficient. Moreover, though, both installs they've done for me have been of an incredibly high standard, and shown really good attention to detail. The pricing is also very reasonable, so they can't be faulted anywhere! Massive thumbs-up."
- Stu French

Lifestiles
Tile, Stone & Benchtop Services
"Very professional with great ideas, accommodation prices with great product. I would definitely recommend this company for small or large projects"
- Helene Depetro

Amalfi Tiles
Tile, Stone & Benchtop Services
"Every time I come to Amalfi, which is regularly because I wouldn't go anywhere else, all the staff are so helpful and knowledgeable about their products. Having been in the tile game myself for over 30 years I feel totally comfortable about giving a company like Amalfi a good review. They are up to speed with all the latest tiles, tiling materials and tile equipment and have an extensive collection of all of the above, a one stop tile shop. I know when I regularly send my clients their I know they are in good hands and will get great service and value for money and I after get great feedback from my clients about Amalfi. I find people's lives are busy and spare time is valuable so don't waste your valuable time and go straight to Amalfi to allow them to get the job done. Thanks Amalfi Tony the tiler Bondi"
- tonythetiler68

Nerang Tiles - The world's best tiles and bathware
Tile, Stone & Benchtop Services
"We recently built a new house and looked for floor, kitchen and bathroom tiles from a range of tile shops. We were attracted to Nerang Tiles from the moment we entered the shop. We were greeted by staff and introduced to Rosa the owner who provided personal service. The range of quality tiles brought a smile to our face and also gave us a challenge to choose as their were so many favourites. We purchased over 300m2 of floor tiles plus over 200m2 of outdoor tiles and kitchen and bathroom tiles."
- kcsapitman

Earp Bros - Surface Evolution
Tile, Stone & Benchtop Services
"Staff was vey helpful, attentive, courteous, had a good knowledge base, allowed us to take sample tiles home. The showroom had a good range on display."
- wakaj

Italia Ceramics
Tile, Stone & Benchtop Services
"Clairville Homes has worked with Italia Ceramics for a number of years. Italia Ceramics offer great service and unique and interesting products of the highest quality. Our clients always love visiting the impressive showroom. We look forward to continuing to work with Italia Ceramics."
- mariaclemy

SteedForm
Tile, Stone & Benchtop Services
"SteedForm are a long term supplier of Alby Turner and Son! Their level of service is exceptional and continues to exceed our expectations!"
- Alby Turner and Son

CR Stone
Tile, Stone & Benchtop Services
"We hired CR Stone to install our new Stone tops in our Kitchen and Scullery. This was an extensive job, and was done beautifully. I can recommend CR Stone on the basis of reliability, quality of finished job, and neatness during the job."
- Haydn Reynolds