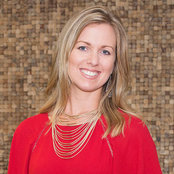 Assorted Spaces_Interior Decorator Gold Coast
| | |
| --- | --- |
| | Assorted Spaces_Interior Decorator Gold Coast |
Commented: why circles ??
to add softness...I'm also conscious of any timbers we use because they need to look right with your timber table. Can you please upload a photo of your dining table?
Commented: main room bedside
Still working on this one. I need to follow them up as I've not heard back.
Commented: bedside table
I agree with you. I think they suit your style and are modern & practical but quirky.
Commented: office chair
Did you see the colour options? If you want the chair to blend in/disappear I would suggest the biscuit colour (neutral) but if you want it to make a statement I suggest 'scarlet' or 'terracotta'
Commented: office chair
I think it looks comfy but I'm moving on from it - not as practical as it could be...might be difficult moving back & forth (no castors) Others to come.
Commented: guest bedroom
Ok. so you would like a total of 4 - 2 in each guest room? I will check stock.