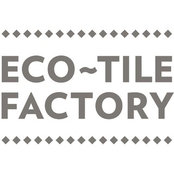 | | |
| --- | --- |
| | Eco Tile Factory |
Eco Tile Factory began in Adelaide, South Australia in 1986 selling just tessellated tiles for heritage restoration and was then called The Olde English Tile Factory. We soon became known for our specialist heritage tiles and by the early 1990s we had completed some major projects including The Adelaide Arcade and Raffles Hotel in Singapore. With our expertise in heritage restoration and high quality renovation we gained a reputation as leading suppliers of tiles for building projects both locally and overseas. We recognized the need to extend our range of tiles and stone and to build a 'green' philosophy into our company. With this we changed our name to Eco Tile Factory and created a new look showroom and product range. Our commitment is provide better choice tiles for quality and sustainable building. The values we uphold in our company are extended into the community through our involvement in socially and environmentally responsible programs nationally. Today Eco Tile Factory is able to supply tiles for residential projects of all eras, boutique bars and cafes, interesting commercial work and public places and more. Our beautiful showroom is filled with samples, ideas and spaces to build concepts to meet requirements of your project. Our reputation is supported by our loyal and repeat patronage over many years. Eco Tile Factory is both a retail and wholesale tile outlet. We have both a strong national and export profile and a key factor in our success is the integrity of our product. We are South Australian owned. We believe in our state.
Location:
Adelaide, South Australia 5000
Australia
Professional Information:
Eco Tile Factory is well known as a place to find unique, different and interesting tiles. Our collection covers heritage, tessellated, cement encaustic, large and small porcelains, wall tiles of all kinds, stones and mosaics. We also have locally made tiles and many handmade by artisans. We are often described as a place that sells ideas! We love colour, shape and texture, we care about quality and carefully select tiles from France, Spain, Italy, North Africa, Iran, the exotic East and many other places. Our research of ancient and traditional tiles along with current trends is implemented into our range. Our team has a strong background in design, specialist tiling and knowledge in all kinds of tiles. This enables a very creative, productive as well as hassle free selection process. We work with the public as well as architects, designers, developers and builders.
Tile, Stone & Benchtops near Adelaide
Cheltenham Tile, Stone & Benchtops
·
Reynella Tile, Stone & Benchtops
·
Littlehampton Tile, Stone & Benchtops
·
Sturt Tile, Stone & Benchtops
·
Seacliff Tile, Stone & Benchtops
·
Marino Tile, Stone & Benchtops
·
Crafers Tile, Stone & Benchtops
·
Bedford Park Tile, Stone & Benchtops
·
Wayville Tile, Stone & Benchtops
·
Birkenhead Tile, Stone & Benchtops
Professional Categories in Adelaide