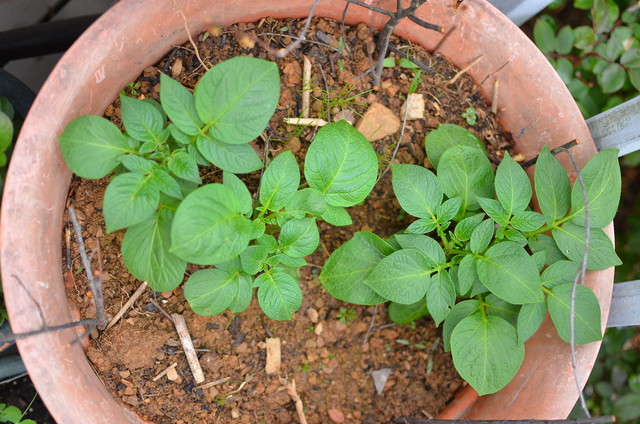 Spring Bloomers
Traditional, Philadelphia
Garden Photos by Amy R. K. at Nest for All Seasons Blog
Traditional home design in Philadelphia. — 
Houzz
What Houzz contributors are saying:

Carol Bucknell Garden Design added this to Top 10 Things to Do in the Garden in August
26 July 2015
6. Plant early seed potato varietiesIn warmer areas, you can start planting potatoes in August, but you need to make sure they are an early season variety, not a mid- or late-season potato – always select potatoes that suit your part of the country or plants won't be productive. Choose seed potatoes with at least one sprouted eye and keep in a well lit (not sunny) spot for a week or three to allow more shoots to develop. Plant in a sunny, well drained position. TIP: Don't forget to check quarantine restrictions; they may prevent you buying seed potatoes from certain states.

Carol Bucknell Garden Design added this to Top 10 Things to Do in the Garden in October
2 October 2014
9. Plant early potatoesPotatoes are an easy vegetable to grow. If planting them in a pot, be sure to choose a pot with good drainage and plenty of depth (30-40cm). Start with a 10cm layer of potting mix in the base, then place 3-5 seed potatoes (depending on how large the pot is) into the pot and cover with about 5cm of potting mix. Water well. Place in a sunny spot and don't allow the mix to dry out. When green leaves emerge (like in the potatoes pictured) continue to add more potting mix until the pot is full.To plant potatoes in the garden, dig shallow trenches 15cm deep and place tubers in the base. Cover with 5-10cm soil. Space plants about 30cm apart. Mound up soil around leafy tops once they reach 15-20cm high to protect tubers and encourage more potatoes to form on stems. Repeat every 2-3 weeks until plants flower.
What Houzzers are commenting on: