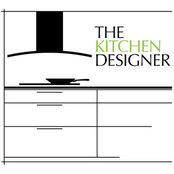 | | |
| --- | --- |
| | The Kitchen Designer |
Commented: What is the paint color on these cabinets?
Hi Eozment, It is fun isn't it. Makes the drudgery of working in the laundry a little more enjoyable. The colour is Dulux Barbados Blue. I think it is a satin finish 2-pack paint. The top is a reconst...
Commented: Where did you get the vanity?
Hi Gregory, This is a custom made vanity. I designed it (and the bathroom) some years ago but from memory it is about 1.5 metres long in 2-pack paint with a reconstituted stone top. It was part of a n...
Commented: Flooring -
Just had another thought - Some clients have honed or lappato on the floor and then gloss on the walls. It can look good too and gives you some gloss if you want. The colour/pattern can look quite dif...