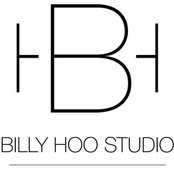 | | |
| --- | --- |
| | Billy Hoo Studio |
Commented: Help updating 80's house
I agree with GPG - if you can increase the window size and update to a modern frame (black in keeping with the image you included) it would make a big difference to the look. You could also install so...
Commented: Bathroom wall mounted mixer tap placement
Hi Macy and Pip - There is no 'correct height' per se, it is normally around 100mm - 200mm from the highest point of the basin to the lowest point of the spout. Higher or lower depending on the style...
Commented: Cosy feeling wanted
You just need a bigger, thicker rug and a larger, heavier television unit. You could also think about replacing the legs on your sofa to a timber one... the chrome is really jumping out. A built in TV...
Commented: Stair dilemma!
Another vote for matte black and removal of carpet, would look amazing! I'd think about updating the light too, this really dates the space. If it falls within the budget and the ceiling height is eno...
Commented: which floor
I'd go with the darker of the two (the one on the left of the images and the last image). The other one is bringing too much pink out in the tiles.
Commented: how to make it WOW?
I agree with asquitoatley, I like the individuality and don't think it's too busy. Further, I think the others are being too harsh. It does look boxy but it's a square building. Keep in mind that a lo...